full moon
july's full "buck" moon is coming up - our full moon collection is inspired by the ever changing phases of the moon. available july 3rd.
shop full moon serveware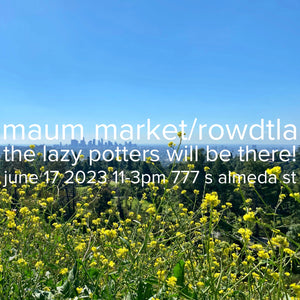 maum market
MAUM "마음" translates to "heart, mind" in Korean. MAUM Market is a monthly marketplace that features a mindful curation of local Asian artists, creatives, and entrepreneurs.